There are many ways to improve your skills in a foreign language, whether it's reading a book or listening to music.
But why not combine the two?
We all know reading books and listening to music greatly benefit, but somehow the idea of audiobooks hasn't gained too much popularity in the language learning community.
I am here to try and change that.
Personally, I have been listening to audiobooks for years, and though I am not exactly sure what it was that got me started I know that I couldn't imagine my days without it.
I've realized that especially for language learning, audiobooks have helped me a lot with improving my listening skills and vocabulary, all in a painless and easy way.
If you haven't given it a chance already, I think you should, and here is why.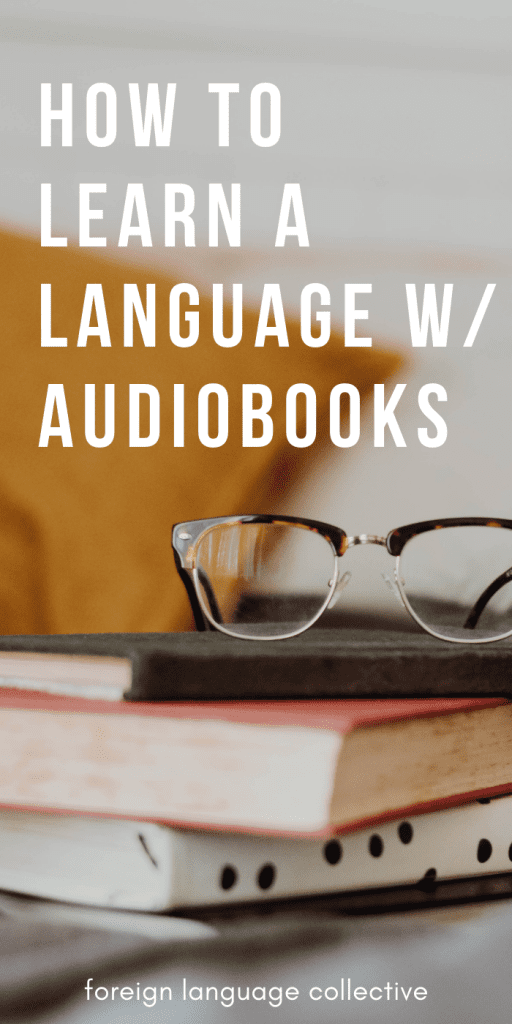 Why Audiobooks?
Books are great for language learning. But I'd argue audiobooks might actually be more beneficial.
Sitting down to read a book in a language you don't quite understand yet can be challenging and difficult to do on a consistent basis.
With everything else that's going on in your life, it can sometimes be hard to keep up your language learning.
However, there is always time for an audiobook. Whether you are cleaning the house, commuting to work or brushing your teeth, your day has tons of tiny moments where your brain isn't doing anything but your body is. These are the perfect moments to start listening to an audiobook to pick up a new language.
Passive listening
I rarely have the patience to sit down with a book and read something, and things get even harder when I don't actually recognize all the words and have to put down my book to translate things.
However, an audiobook just runs whether you want it or not. This can be a good or a bad thing, but overall I find myself getting less distracted because the narrator simply carries on with the story, and I find myself catching up to the story in a more natural way without getting frustrated all the time.
The best way of spending your time
It might not seem like much, but using those moments to listen to something in your target language might actually be the thing that ultimately makes you fluent.
As Stephen mentions in his TED talk – think about all the time you spend commuting to work.
In his case, it took him 45 minutes to get to work. That's 1.5 hours a day, 7.5 hours a week, 30 hours a month and 360 hours a year you spend doing practically nothing.
He ended up buying an audio course for German, and instead of just listening to music on his way to work he was able to actually use that otherwise wasted time, and through this small adjustment to his daily routine, he ended up actually achieving his goal.
Daily routine
Building on the previous point, the most important thing about language learning is that you are consistent, and because you can listen to audiobooks while partaking in other activities, it's very easy to make it a part of your daily routine.
Escaping the linguistic Twilight-zone
When you are learning a foreign language, you often hit that awkward stage where you kind of know the language, but not really. You know, when you've outgrown the simple audio scenarios that come with most language learning methods, but you still aren't quite fluent enough to be able to read an entire book.
It's a frustrating linguistic Twilight-zone that can be hard to escape.
Instead of trying to listen to brand new content, the best way to get into reading in a foreign language is by reading stuff you have already read in your native language.
Take a book you've read before, whether it's Harry Potter, the Da Vinci Code, or a self-help book you've really enjoyed.
Listening over reading
Assuming your goal is to eventually speak your target language, listening more frequently will help you more than just reading it. Now, I am not saying you can only listen to a language. The best way to learn a language is probably by training all four disciplines equally.
But we live in a world where language learning is mostly focussed on reading and writing, and while that is a great way to process language it can often hinder you when trying to speak, especially when you aren't exposed to the language on a consistent basis.
---
Get two books for free
If you are interested in trying out some audiobooks in your target language, you can now claim two books for free with an Audible trial. You can cancel anytime, and the books will remain in your library and be accessible at any time.
Besides that, as an Audible member, you also get free access to additional content such as Audible Originals.
CLICK HERE TO CLAIM TWO FREE BOOKS,
or scroll down to find out which books are available in your target language.
---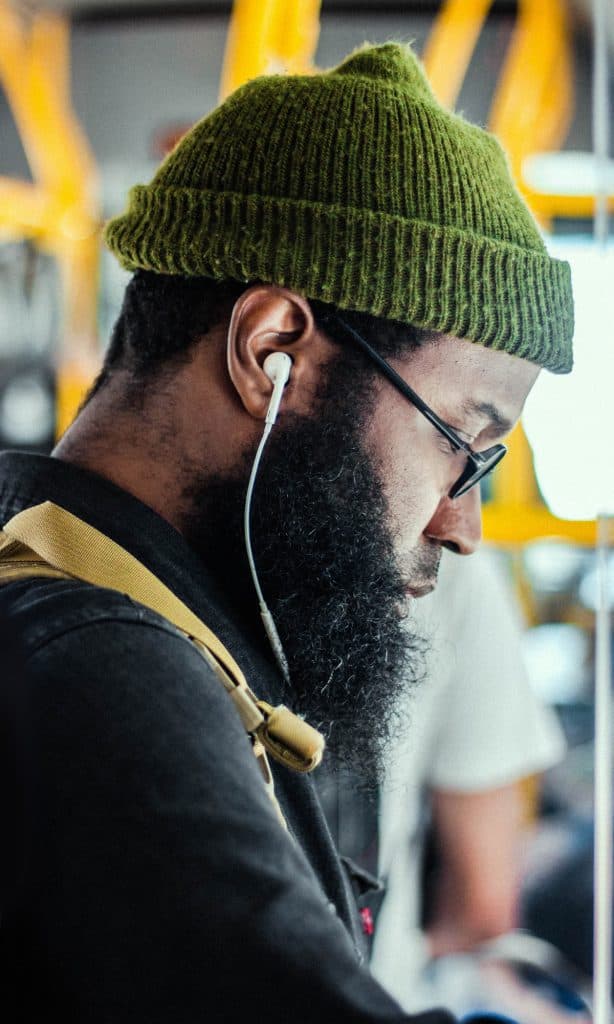 Which book matches your level?
So you want to improve your listening skills through audiobooks. But which book should you pick?
When trying to improve your language skills the most important thing to keep in mind is to pick something that matches your current level of that language.
First of all, it should never be too easy. Not only because you'll not learn anything new, but also because you'll most likely get incredibly bored.
However, picking something that's too difficult will only cause you to be overwhelmed with new knowledge and feeling defeated for not actually understanding as much as you had hoped.
So how do you find a challenge without picking something that is too difficult?
I would say there are three different options, depending on how good your listening skills are at the moment.
Where you place yourself is really up to you, but try to keep in mind that being honest with yourself is more important than believing you are already super fluent.
It's very easy to over or underestimate your own skills, and your skills might even vary depending on the discipline (reading, writing, listening and speaking).
Option 1 – Beginner (A1/A2)
If you are still starting out you might benefit the most from going for something specifically targeted towards language learners.
Many audiobooks are made with the sole purpose of teaching new language learners vocabulary in a natural and easy way.
A good example of this is the Paul Noble language courses, which available in Spanish, French, Italian, German, Mandarin and more at various entry levels.
Some examples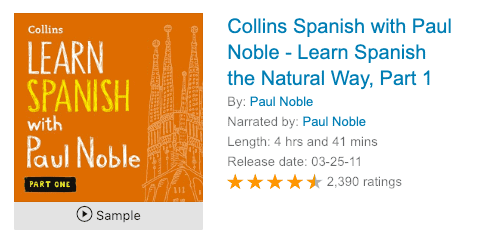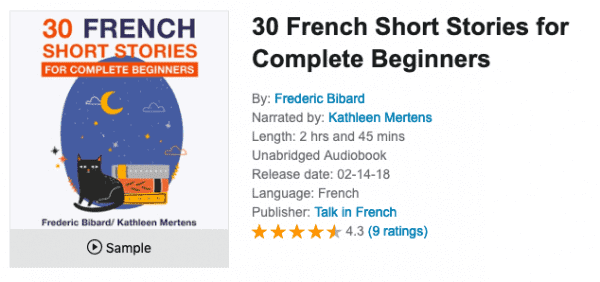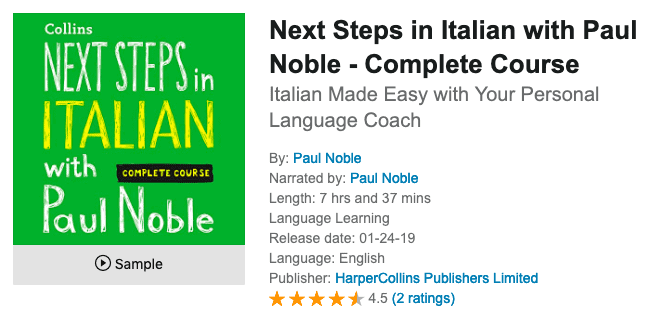 Option 2 – Intermediate (B1/B2)
Okay, so you're not quite in the beginning stages anymore and you are decently fluent, but you're not quite fluent enough to tackle a complete book without having to look up words.
This is, in my opinion, the most frustrating phase.
One of my favorite tricks is to listen or read books that I have already read before. This way I already know the general storyline, which makes it easier to guess words from context.
Even if you aren't able to understand every little word, it won't affect your understanding of the general storyline and you can still keep listening without being afraid you will miss an important clue.
It's the easiest way to familiarize yourself with a language in a way that's enjoyable, effective and won't leave you pausing every three seconds to look up words.
Some examples available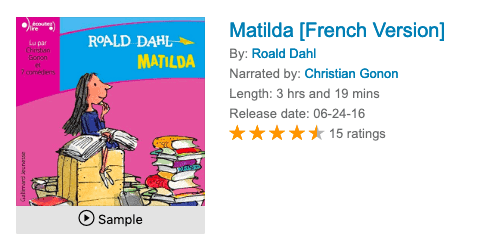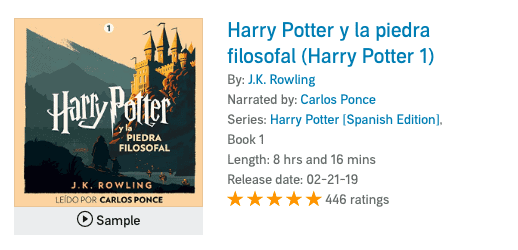 Option 3 – Advanced (C1/C2)
As soon as you've reached the advanced levels of fluency, you will most likely be able to tackle any book you like. However, as a non-native speaker, you will probably always find yourself learning new words, no matter how advanced you are.
Actually, even when I read books in my native language I find myself hearing words I am not always familiar with.
One of the advantages of being able to pick any book is being able to read books in their native language.
Instead of trying to opt for books that have been translated, try finding an author that writes in the language you are trying to learn.
This way you can familiarize yourself with the culture in a way that very few people can.
You will also see that this is where you can still learn lots of new things.
In the end, translation is only limited, but the ultimate goal is to stop translating and be able to form thoughts straight from your target language.
Some examples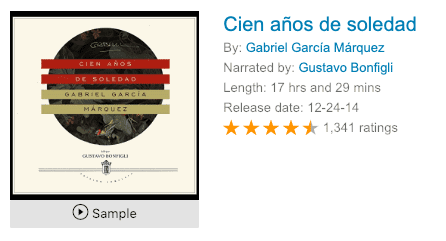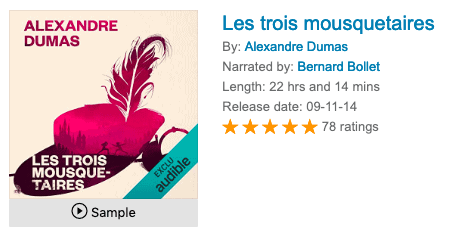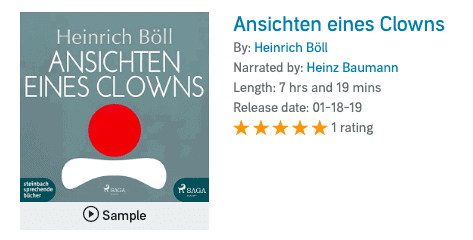 Re-reading Harry Potter
My personal favorite to re-read is Harry Potter, and it's not just because I am a fan of the story.
There are actually a couple of reasons why I think Harry Potter is such a good story to listen to if you have any basic fluency in the language you are trying to learn.
Use of language
The use of language in Harry Potter books is surprisingly simple. Most of the times it's a good mix of conversation and descriptive paragraphs, but neither are often too long for you to understand.
When I first started I was afraid I would be confused by all the wizard terms they use in all the books, but when I started with the first book I realized that all the terms are introduced slowly as you and Harry are both introduced to the ins and outs of the Wizarding world.
You know what is happening
One of the most important things about reading a book in a foreign language is that you need to understand what the story is about.
By rereading a book you have already read before, you quickly eliminate the annoyances that come with reading a new book and having to look up words you don't understand.
I found myself hearing many words I hadn't heard before but understanding them immediately because I knew roughly what was going to happen.
If you aren't familiar with the story or you need a quick reminder of the details, you can watch the movie before you get into the book. Both are different enough to not be bored when listening enough, but similar enough to get a refresher of what is happening.
The amount of content
The most frustrating thing about finishing a book is knowing which book to read next. When re-reading Harry Potter, however, you don't need to worry about that for a while.
With 7 Harry Potter books, all between 200 and 600 pages, there is enough content to keep you occupied for a little while, and by the end, you will most likely have improved enough to be able to tackle unknown books as well.

Why Audible?
There are many companies offering audiobooks, but of all the ones I've tried Audible is by far my favorite. On a weekly basis, I spent at least several hours listening to my audiobooks
1. Biggest selection
First of all, it has by far the biggest selection of audiobooks I have seen on any service.
Many of the books are read by the author too, which to me is always a plus.
2. Lifetime access to your books
Second of all, contrary to many other subscription services you actually own the books.
Many other services will offer unlimited listening to their selection, but as soon as you cancel you will lose all access.
I have been using Audible for over a year now, and I listen to it on an almost daily basis. Still, with all the books I have purchased and the free Audible originals I receive every month I am never running out of content to listen to.
3. Audible Originals
Recently Audible has added a new feature called Audible Originals.
"Audible Originals are made to be heard­–produced exclusively by Audible for the audio format. You won't find them anywhere else."
They often involve highly acclaimed performers and actors such as Stephen Fry, Nick Offerman and are produced in a wide variety of genres, which means that no matter what you are into, there will always be something to your liking.
4. Return books you don't like
Afraid of buyers regret? Luckily you can always exchange any book you don't like, even if you have already read it.
5. Get two books with your FREE TRIAL (cancel anytime)
You will receive two books of your choice plus 2 monthly audible originals for free. You can cancel any time, without losing access to your books.