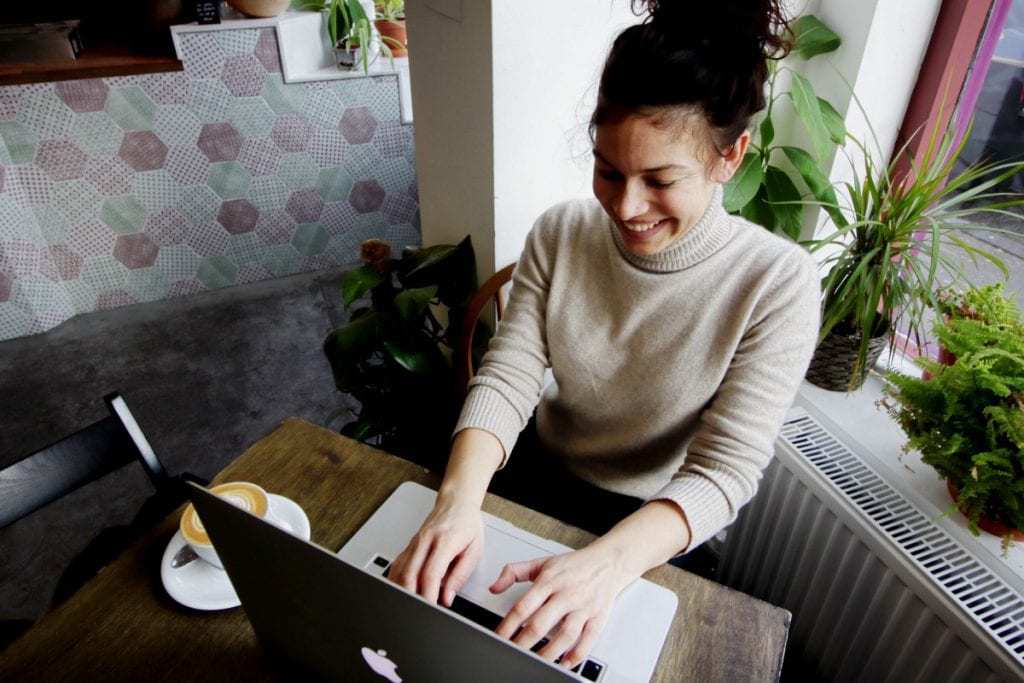 Are you looking for a flexible online job that allows you to travel the world? Or are you just happy to make some money with a side hustle?
Teaching English online is a great way to do either of these things. Teaching online allows you to set your own hours (so you can sleep in as long as you'd like) and make money wherever there is a decent internet connection.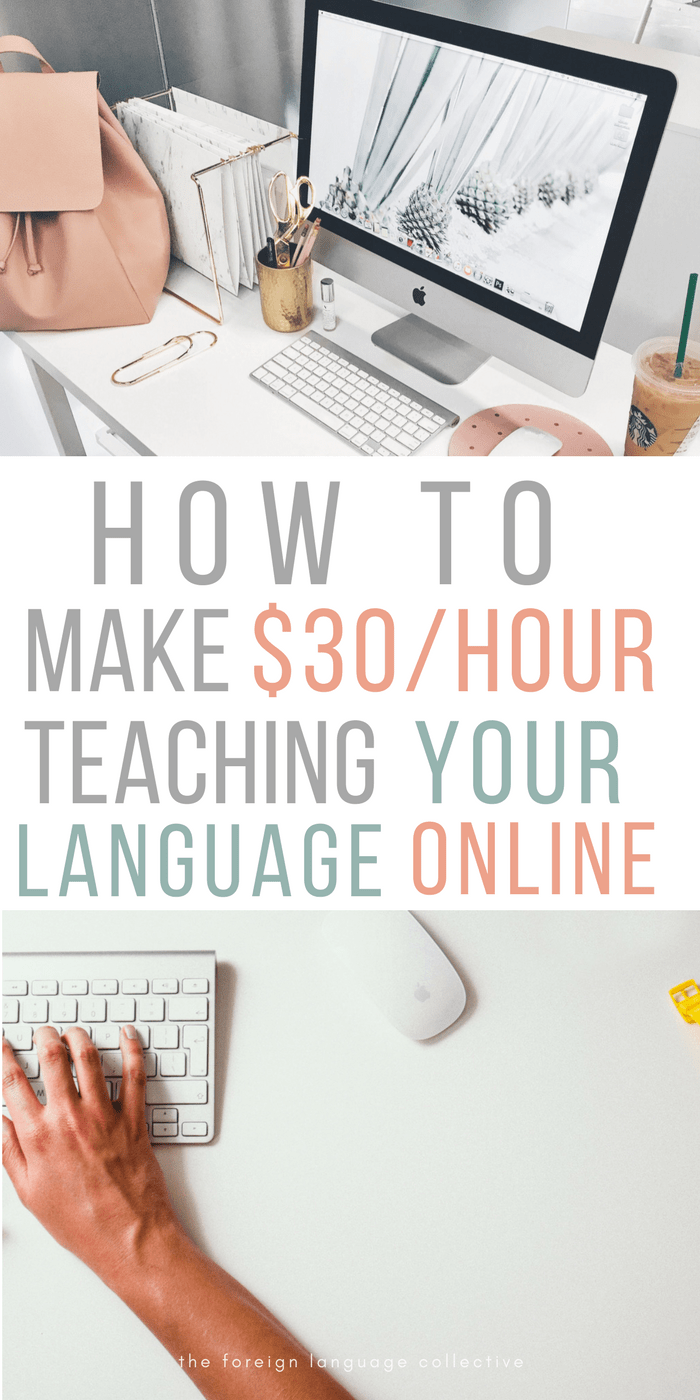 Teaching languages online seems like the perfect job for many language enthusiasts, so I wanted to write an article that would tell you a little bit more about this unique opportunity.
There are many reasons why teaching online can be the ideal job for you, whether it is because you want to make some extra bucks or you are looking for a way to finance your international lifestyle.
Here is why teaching online is awesome
You can teach anywhere
Maybe you have your mind set on an idyllic beach on the other side of the planet, or maybe you like to be able to go work without having to put on pants. Either way, teaching languages online allows you to bring in the money from literally any place with an internet connection.
Simply make sure you have a decent webcam and decent audio quality  and a good wifi connection, and the world is your oyster.
Oh, this also means there is absolutely no commute time. You work the hours you work, and the rest you can spend doing whatever you feel like.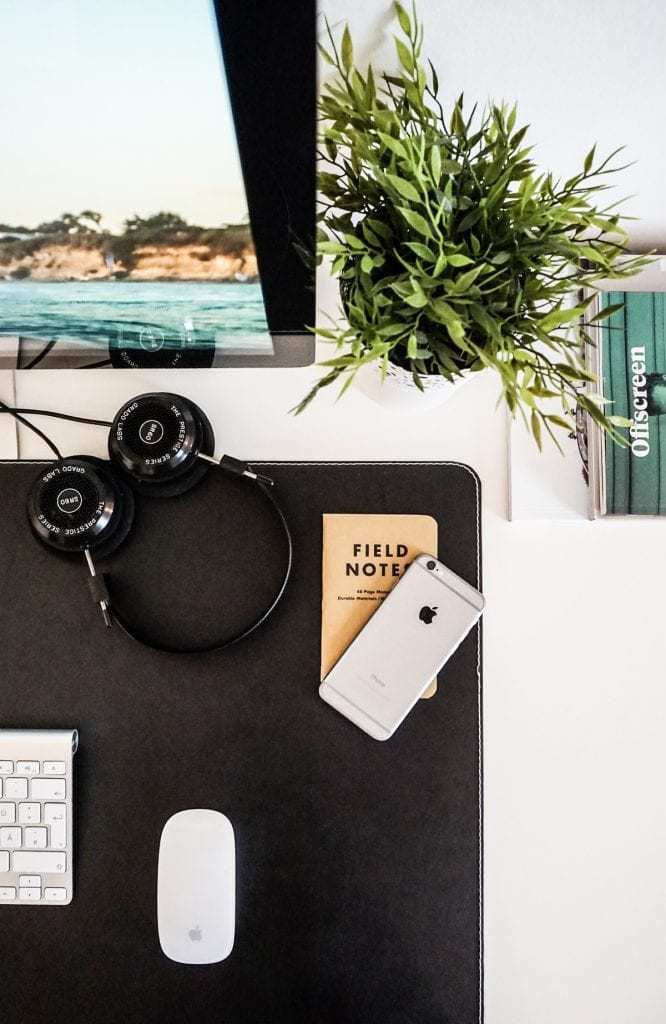 You are able to set your own hours
Most websites work with a schedule where you can simply fill in your available hours, and students can book with you within those possibilities. This means you can adjust your working schedule to your own preferred hours.
Not much of a morning person? Sleep in and start working somewhere in the afternoon.
Prefer to have Monday off? Sure, why not?
You decide what teaching hours work best for you.
Simply put, you can work anyplace, anywhere, anytime.
You can set your own rates
This won't be the case right from the start. Like any job, you have to settle in before you can demand the big bucks. But most sites allow you to set your own rates, so as you get more proficient in your teaching and more students leave positive reviews confirming what a great teacher you are, you can adjust your rates accordingly.
You can set your rates higher, maybe earning a little less overall but also making less hours, or work more hours while charging a little less and earning more on a monthly basis.
It's up to you.
Cool, you've convinced me. Where do I apply?
There are multiple websites where you can apply, depending on what language you are intending on teaching. Each website has it's own demands, language offering, etc, so I will list as many as possible and I would simply pick out the one that is best for you.
I will try to make the information as clear as possible, but if something is not clear there might be more information than what I could find, so either keep on googling or reach out to the company in question if you have any more specific questions.
Requirements for any websites may include a high school or university degree, previous teaching experience, a TEFL certificate, or maybe an online interview.
More importantly, I have mostly included the ones that offer a wider variety of languages. When you have a specific language in mind you could always look online to see if there are any specific websites for you out there.
Without any further ado, here are your best options.
Languages: 10+ 
Hourly rate: $ 7 – 30
"Verbling's mission is to empower people all over the world to become fluent in a foreign language. While our core team is based in San Francisco, the teachers and students who make our mission possible are spread across six continents.
Verbling is an online platform where language learners can take lessons with professional teachers. Our in-house staff vets every application from prospective teachers. Only those teachers who meet rigorous standards are accepted, ensuring high instruction quality for our learners. As a result, the average learner rating for a Verbling teacher is 4.9 out of 5.
Our lessons take place over video chat, so people can learn wherever they may find themselves. Adding to convenience, our language teachers are available 24/7, covering all timezones globally. Ninety-five percent of our members rate their likelihood of recommending Verbling to a friend between 7 and 10 out of 10."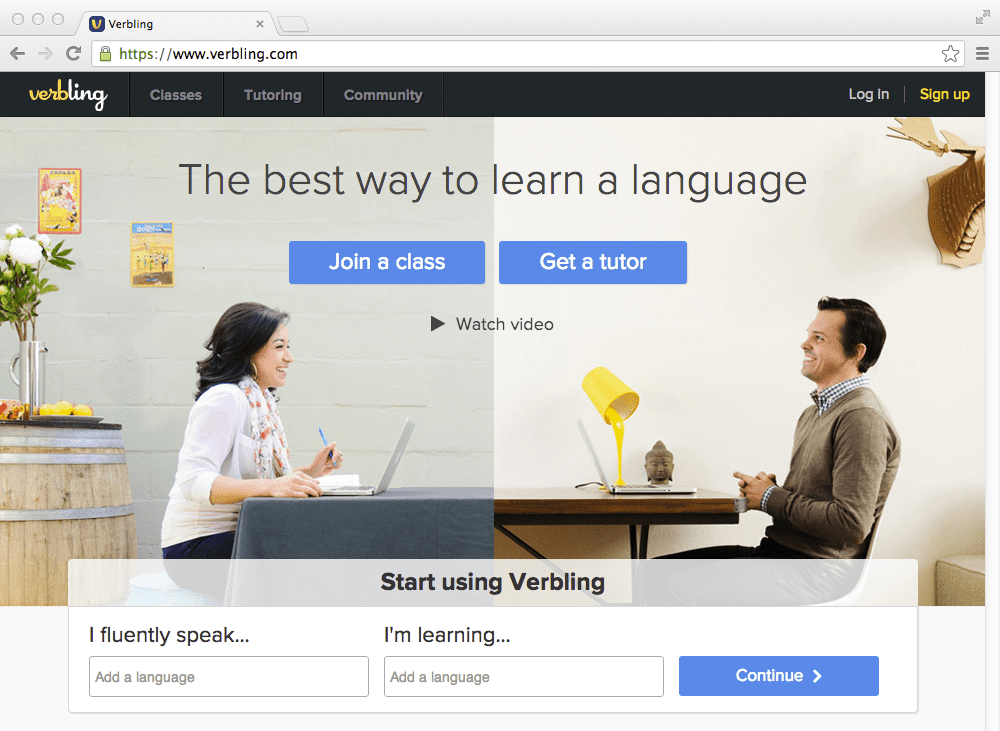 Languages: 10+
Hourly rate: $10 – $30
"We believe that the key thing that is missing from language education is people. We built iTalki to make human connections between language learners and language teachers. On our platform, you can find a teacher from the US to tutor you in English, or a person in China to practice Chinese with you.
We believe that everyone can become fluent in any foreign language with a teacher.
iTalki now has a global community of over a million language learners and more than a thousand language teachers, studying over a hundred languages. Hundreds of thousands of paid language lessons have taken place on iTalki, and every day, more and more students and teachers are discovering how quickly they can learn with personal online lessons."
Language: English
Hourly rate: $14 -$22
"VIPKID provides an international learning experience to children in China between the ages 4-12. Headquartered in Beijing, the company offers fully immersive one-on-one English language instruction provided online by highly qualified teachers. The curriculum is based on the U.S. Common Core State Standards and uses a flipped-classroom approach to foster creativity and critical thinking skills."
As mentioned above, this website is mainly for teaching children, so that is something you have to be prepared for. However, most of these kids already have a fair base in the English language, and your goal would be to help them grow even further. Classes are either by the hour or by 30 minutes.


Languages: 10+
Hourly rate: $10 – $30
"Founded in 2006, Verbalplanet.com is an award winning language training and tuition service which facilitates online language classes between language learners and native speaking language tutors around the globe using the Skype internet telephony service.New technologies continue to make enormous changes to the way people learn modern languages. Whilst we are a 'high tech' service, we are proud to be championing an innovative approach to learning a foreign language with a very 'human' side, and one which focuses on what we believe learning a foreign language is all about"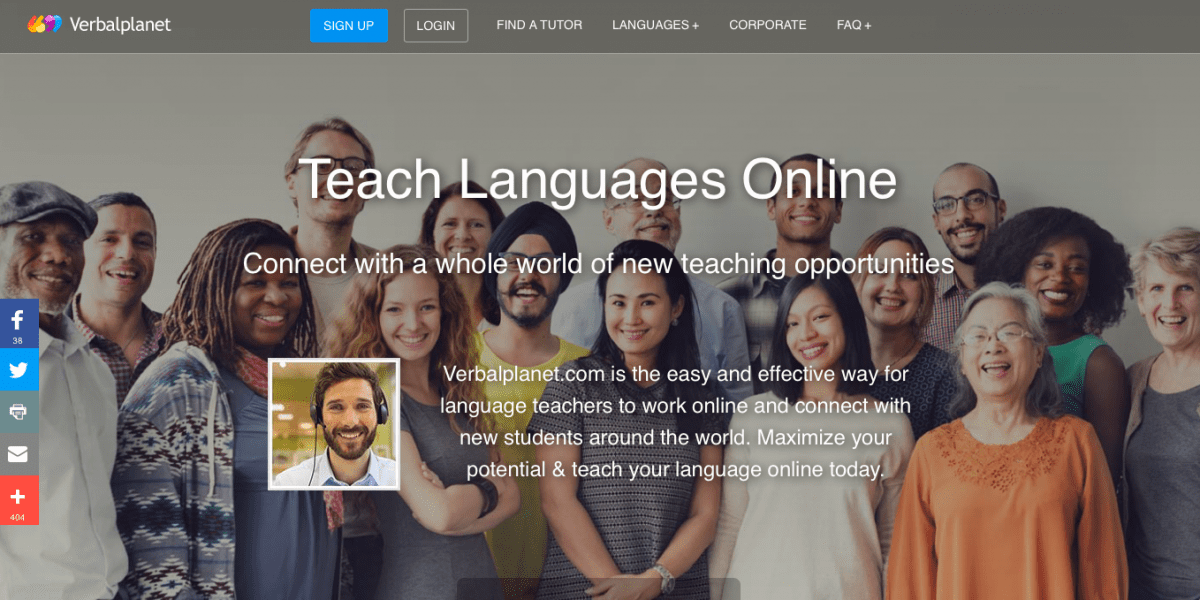 Languages: Not sure, but it appears they do more than just English
Hourly rate: $10
Now, this isn't actually a teaching but more of a tutoring website. Unlike most others, you get paid by the minute, not by the hour. They don't require any experience, so it is a great place to get started if you have none.
Languages: English, German, French, Spanish
Hourly rate: Unsure, but the website looks quite legit, and reviews from employees seem positive
Lingoda is a very tight looking website that offers group sessions for people learning one of the above mentioned languages.
"Languages bring people together and build bridges between cultures. Learning a language is like learning to see the world through different eyes.
Our goal is to make learning easier and more accessible. Not everyone has the possibility to attend traditional language schools and in addition there are many inconveniences and discomfort involved, such as: time spent travelling back and forth to school, being forced to learn at fixed times, progress is either too slow or too fast, the learning content is completely generic and classes can be very expensive, especially to learn with a native speaking teacher.
Our main motivation is thus helping people achieve their goals and to provide our students with the high-quality learning experience – all that with the advantages of flexible online teaching."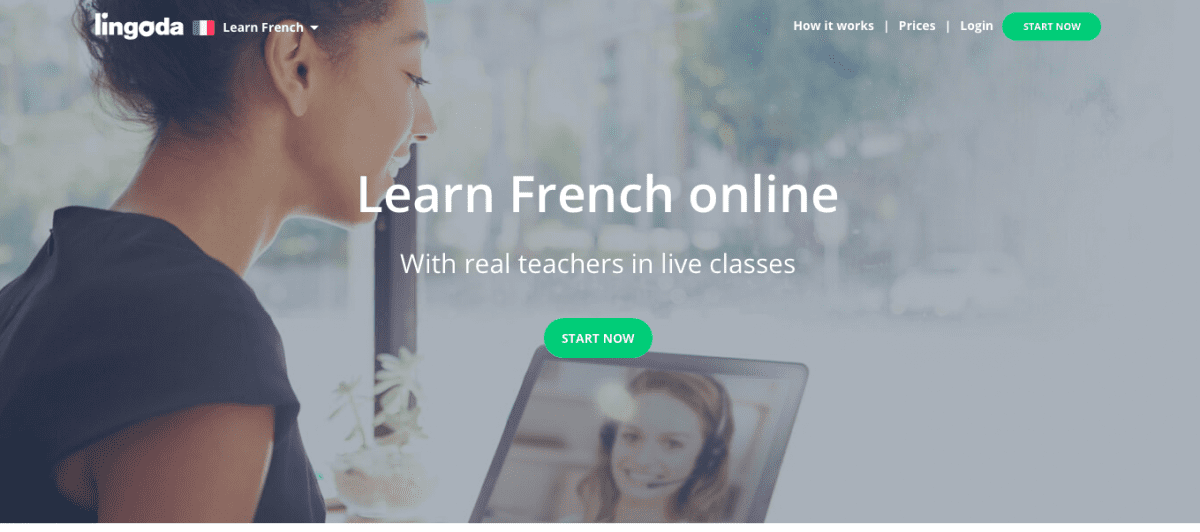 Language: English
Hourly rate: $16 –  $20
QKids is a Taiwan based company aiming to connect native English speakers to Taiwanese kids. They unfortunately have some requirements which don't make this a suitable option for everyone, but if you do meet these this might be a great opportunity.
These are their requirements:
Native fluency English speakers who are based in United States or Canada
Earned a degree or currently enrolled in a university program
Although not required, t

hose with any prior teaching/early childhood experience preferred

Digital literacy, outgoing personality, and consistent passion in class
Available to teach a minimum of 6 hours

(12 classes)

per week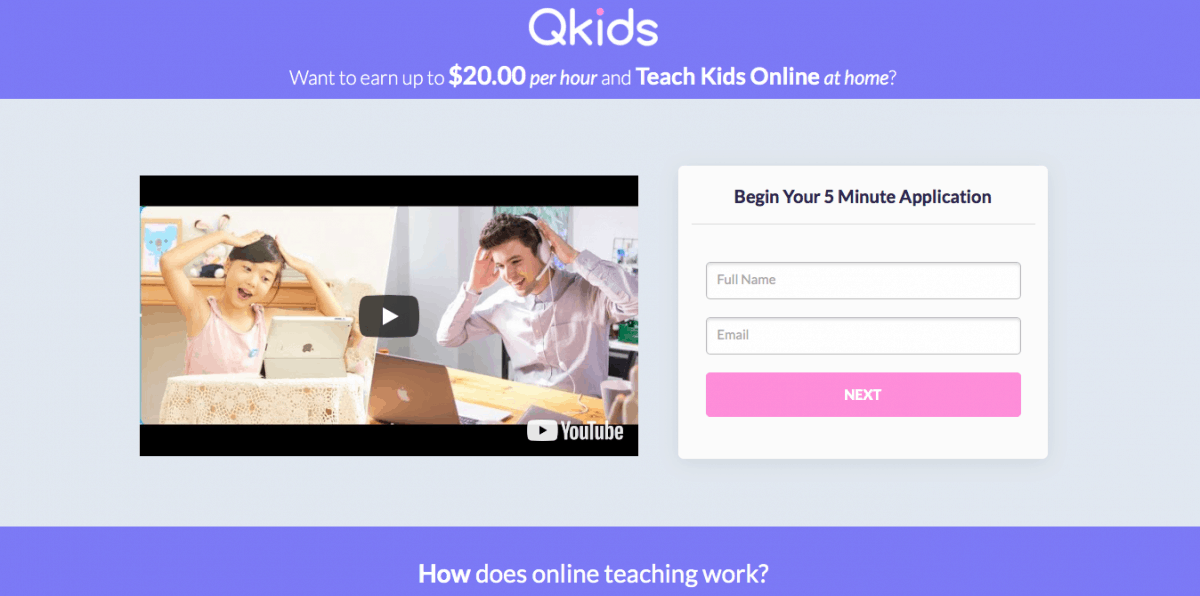 Want to know more about what you can do to land a job, or how to get TEFL certified for cheap.
Click here for the full article on making money as an online teacher, or here for the article on how to get a TEFL certificate for under $40