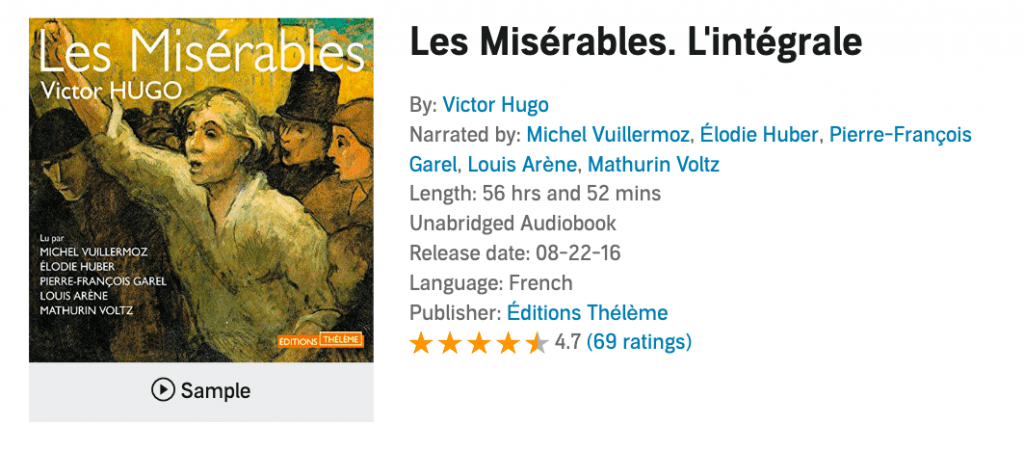 Un enregistrement exceptionnel : les cinq volumes des Misérables, un des plus grands romans de la littérature française, enfin disponibles en livre audio. 

Jean Valjean, Cosette, les Thénardier, Gavroche, ou encore Javert sont autant de noms qui résonnent au-delà de l'histoire qui les a fait naître. Ces misérables sont décrits à la fois comme des archétypes du genre humain, mais aussi comme les produits d'une société génératrice de pauvreté, d'ignorance et de désespoir.
Je redécouvre les Misérables après plus de vingt ans.
Un chef-d'œuvre à lire et relire écouter et réécouter. livre remplie de sagesse et de philosophie.
Une oeuvre gigantesque et une narration "de relais" d'une prosodie impeccable. L'effort et l'excellente diction, fait hommage ce chef d'oeuvre.
You can claim this book + another book of choice for free with your audible trial.

Start now, cancel anytime.