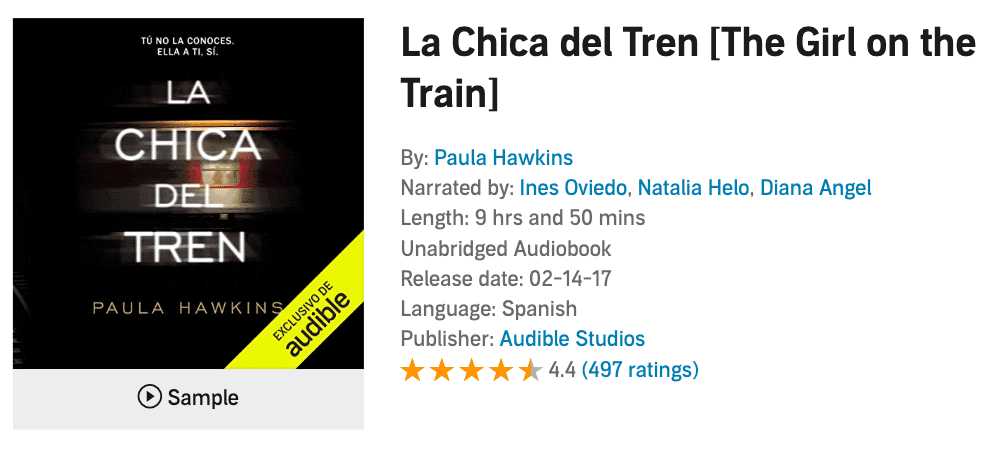 ¿Estabas en el tren de las 8.04 de la mañana? ¿Viste algo sospechoso? Rachel, sí. Rachel toma siempre el tren de las 8.04 de la mañana. Cada mañana lo mismo: el mismo paisaje, las mismas casas…y la misma parada en la señal roja. Son solo unos segundos, pero le permiten observar a una pareja desayunando tranquilamente en su terraza. Siente que los conoce y se inventa unos nombres para ellos: Jess y Jason. Sus vidas son perfectas, no como la suya. Pero un día ve algo. Sucede muy deprisa, pero es suficiente. ¿Y si Jess y Jason no son tan felices como ella cree? ¿Y si nada es lo que parece? Tú no la conoces. Ella a ti, sí.
Suspenso extremo! Te atrapa por completo, es muy buena historia juntente con la narración. Muy recomendable.
Desde el primer capítulo me atrapó completamente, la narración ha sido casi perfecta, me mantuve entretenida todo el tiempo.
You can claim this book + another book of choice for free with your audible trial.

Start now, cancel anytime.