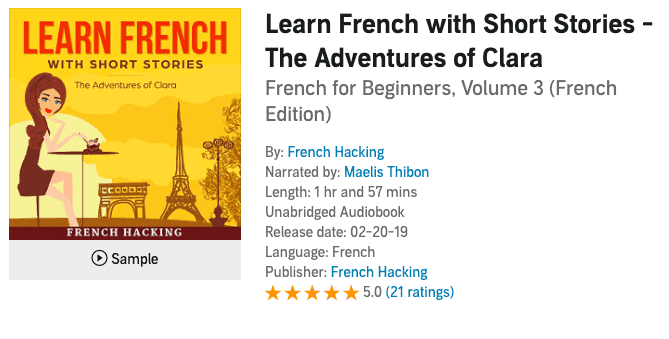 Feeling like your French isn't progressing as fast as you'd like? Not understanding idioms or cultural references? Wanting to learn real-life vocab you can use straight away? 
This audiobook is packed full of helpful techniques, tips, and hacks in an easy-to-listen-to format. Follow Clara through her adventures in France living like a local, learning useful everyday topics that you can start implementing into your everyday speech!
Here is what you'll learn:
► French cultural references
► Diverse range of vocabulary
► Idioms you don't learn in textbooks
► How different tenses are used
► Pronunciation
Compared to learning things in high school from lectures and textbooks I'm glad my tutor recommended me this. Feel like I'm not even studying when I can just listen to this and go on with my day!
Unique way of teaching French with the story following a young girl on exchange. Was different to other styles of teaching I've come across but it was refreshing since it kept you interested. More enjoyable than apps like memrise and duolingo
You can claim this book + another book of choice for free with your audible trial.

Start now, cancel anytime.