'When you understand a message, your brain will naturally pick out vocabulary and deconstruct grammar patterns based on the context.' – Joseph Everett on How to learn a language.
We know you love learning a language by watching videos or documentaries on Youtube, movies on Netflix, or listening to music or podcasts. Here are 8 easy ways and tools to use the Internet to improve your vocabulary in 2019.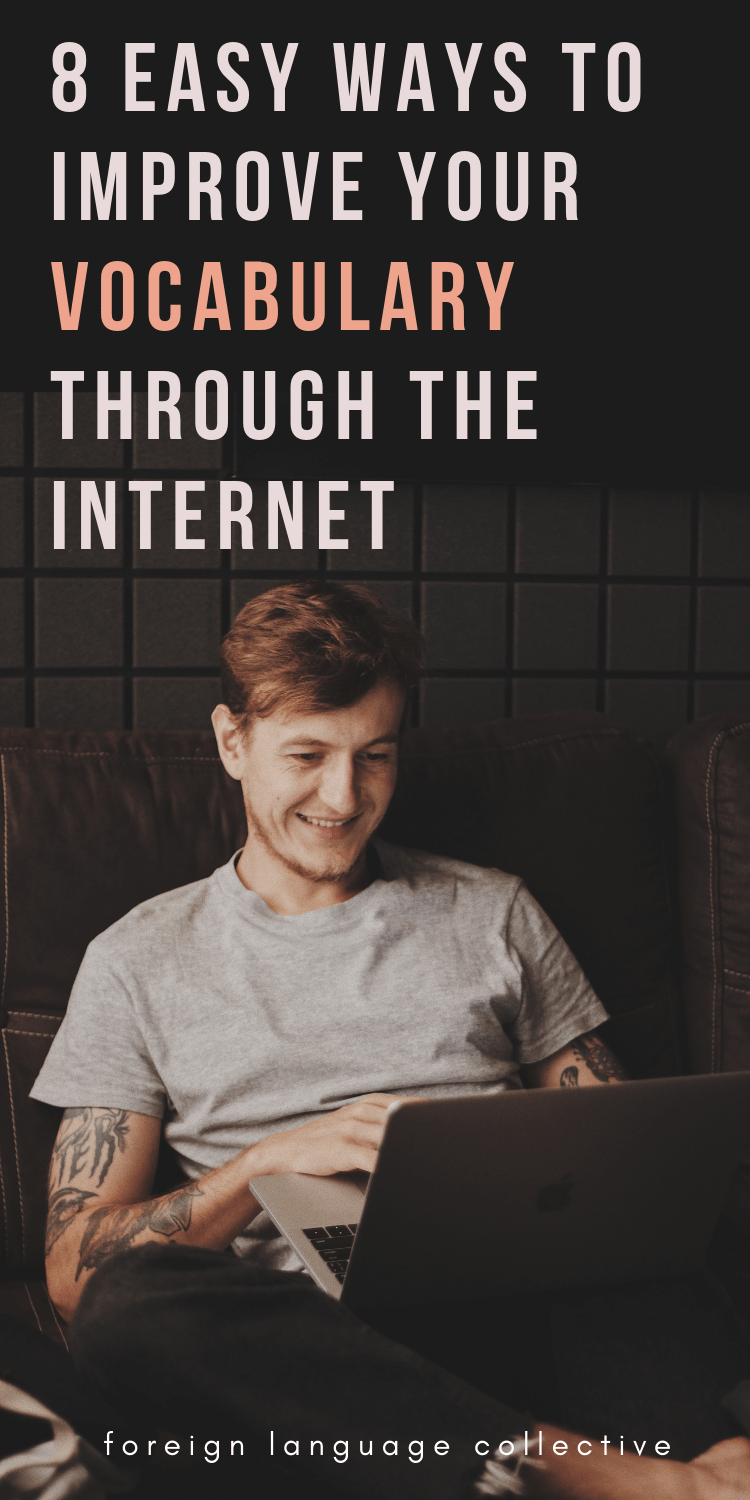 1. Language Exchange Video Calls
I always loved to just take a simple notebook and talk to the locals. One of the best lessons I ever had in Indonesian was while sitting at the bar and asking all the words I wanted to know from the barman. He was so friendly and really liked that I was practicing his language. I gathered more than 50 new useful words and phrases from him.
I hope you can find your 'barman' in a Facebook group like the Foreign Language Community. Maybe you can even share a drink via text, email or video chat! If you can find your buddy, you're going to be a very happy person.
2. Google Translate
Ok, ok, Google Translate in itself is not that fun and this might be a super shameless plug, but combined with all the other tricks above, Google Translate can be a very powerful tool.
If you use Google Translate a lot, try WORDEYS – a Chrome extension that lets you save and learn the words you look for in Google Translate with a single click.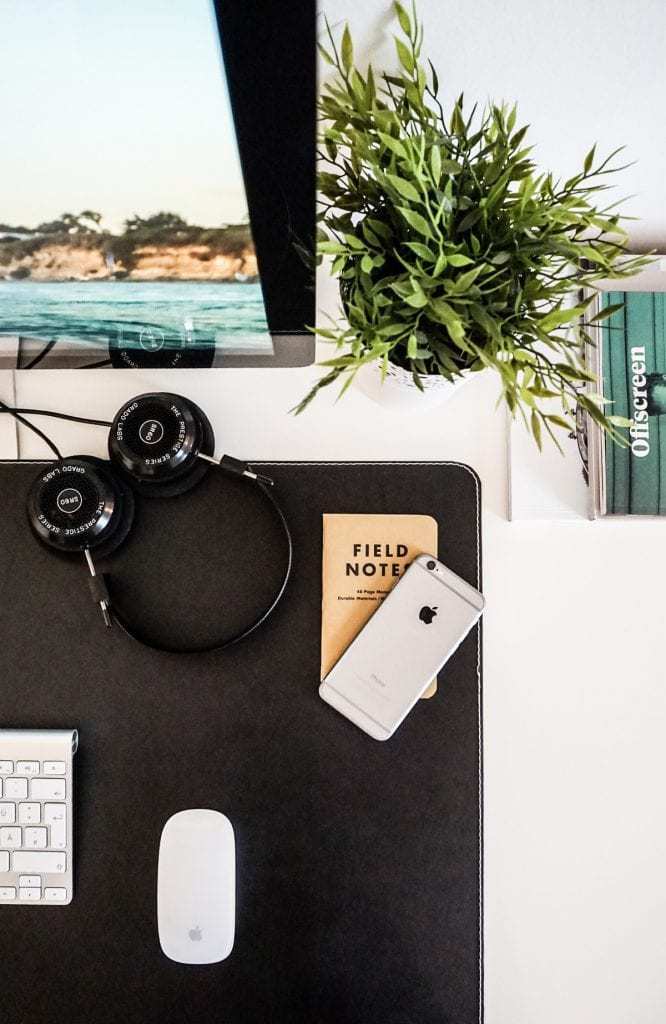 3. Online Newspapers
If you want to learn grammar and words in their context, try going to the website of the local newspaper to find interesting articles of the day. To find a newspaper you like, search 'Country' + newspaper (like Indonesian newspaper) on Google.
Tool: With the Google Translate Chrome extension, you can right-click on a word in the article to instantly translate it on the page. Nice.
4. Listen to music
Want to know what music is hot in your target language? Simply type in 'Country top 40' (like Portugal top 40) on Youtube or Spotify to find songs you like. After listening to the songs, you can search for their lyrics to understand what they sing about!
Here's what's hot in China at the moment
5. Netflix
Binge learn your favorite movies.
After downloading the 'Learn a language with Netflix' Chrome extension, you will see the subtitles of your target language below the movie you're watching – a super enjoyable way to improve your language skills!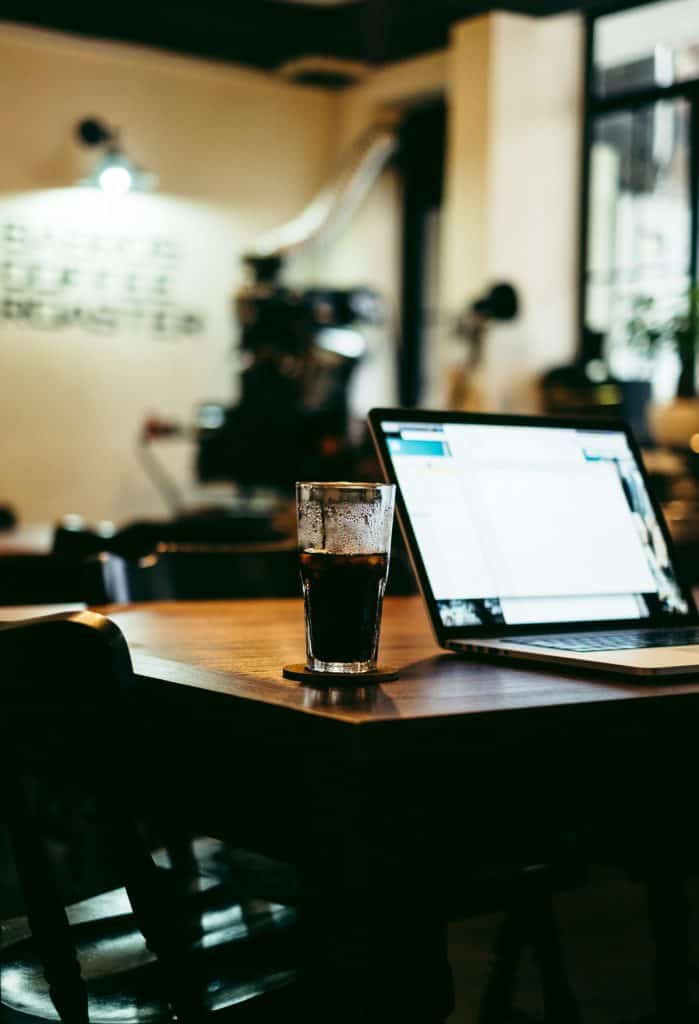 6. Podcasts
If you love podcasts, try writing down the words you want to know in a (digital) notebook as you listen along. This worked well for me to expand my professional English vocabulary. An easy way to gather the words quickly is to play the podcast from your phone while writing down the new words and phrases on your laptop or in a notebook.
How to find a good podcast? Just type in 'Your language' + Podcast in Google – you'll find many options!
If you're learning English, Medium now also has a feature that lets you listen to some of their best stories, like this one! It's awesome.
7. Youtube
I once watched a nature documentary in Indonesian and wrote down all the new words in my notebook – such a lovely way to learn.
Use YouTube or Vimeo to find fun videos and documentaries to learn from – just try Googling something like 'Your language documentary with English subtitles' – I'm sure you'll find something enjoyable to watch!
Want to learn about the evolution theory or how to start a business while improving your vocabulary? You are lucky if you're learning English – quality content everywhere!
8. E-Books
Love reading books? Maybe you even have a Kindle or another type of e-reader? Fantastic.
Try reading your favorite book in your target language, and write down the useful words and sentences you find on its pages. It can be tedious work but its an effective way to find new vocabulary in a context that you like.
Don't have a favorite book from the top of your head? Just Google 'books in your language' for some inspiration – I'm sure you'll find something fun!
—
And these are 8 ways on how you can use the Internet and its tools to improve your vocabulary! We hope you can use some of our tips and wish you all the best on your language learning journey!
Keep expanding your world,
Pier
Ps. Any good strategies we definitely missed? Let us know in the comments so we can add it!