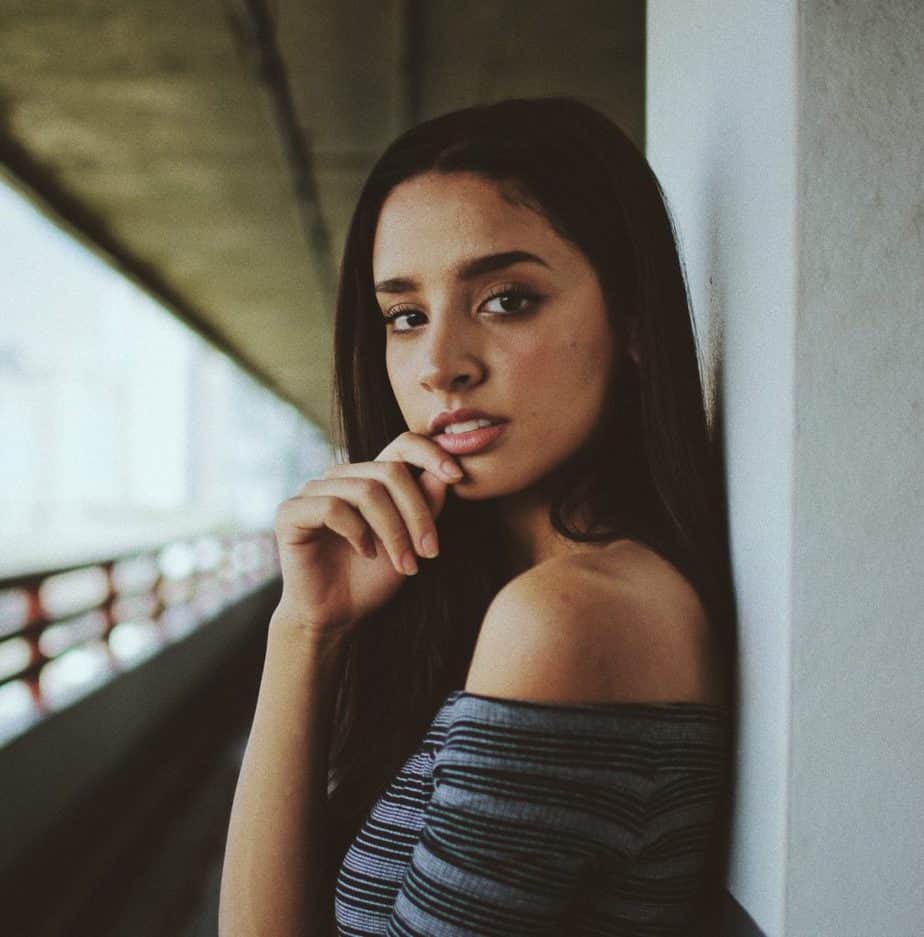 Learning a language while binging things on Netflix? Sign me up!
Improving your foreign language skills through the arts of movies and tv shows is not only very fun – it is also very effective and useful.
Why learn a language through movies?
The themes that are featured in movies are often very telling of the things that are big issues in a country. In Brazil, there are many movies involving favelas and police squads. Now, this doesn't mean everyone in Brazil lives in a favela, but these movies could not be made in for example Sweden. Romantic comedies tell a lot about the ways people see romance, what people see as the ultimate love story.
A lot of Western movies revolve around Christmas, and that is because Christmas is a very important celebration in Western culture.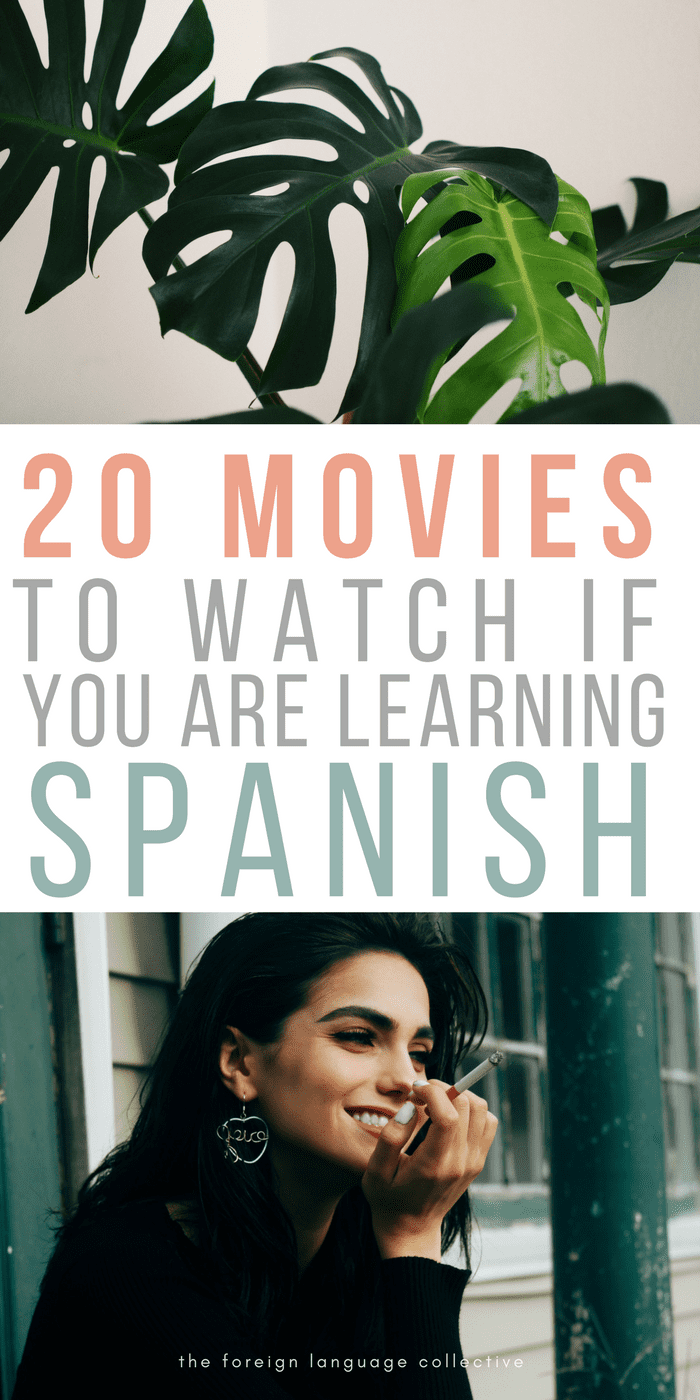 Another important thing when learning a language is that it is the easiest way to be exposed to real speech. In comparison to most language courses, these conversations aren't meant to perfectly match the words you just had to learn with spaces in between the sentences to have you process it. Much of what you will hear you won't be able to understand and that is exactly why you should watch it.
The best thing is that you are exposed to the way native people speak without having to respond to it. You also have the ability to add subtitles, be it in your own language or the language you are trying to learn, or pause it and write things down. All of these reasons make movies and tv shows the perfect aid for your language learning journey.
So, without any further ado let's get into the list. Here are 20 movies you must watch when you are learning Spanish.
"Amores perros is a 2000 Mexican drama thriller film directed by Alejandro González Iñárritu and written by Guillermo Arriaga. Amores perros is the first installment in González Iñárritu's "Trilogy of Death", succeeded by 21 Grams and Babel. It is an anthology film constructed as a triptych: it contains three distinct stories connected by a car accident in Mexico City. The stories centre on a teenager in the slums who gets involved in dogfighting; a model who seriously injures her leg; and a mysterious hitman. The stories are linked in various ways, including the presence of dogs in each of them.
"The story takes place in Spain in Summer 1944, five years after the Spanish Civil War, during the early Francoist period. The narrative intertwines this real world with a mythical world centered on an overgrown abandoned labyrinth and a mysterious faun creature, with whom the main character, Ofelia, interacts. Ofelia's stepfather, the Falangist Captain Vidal, hunts the Spanish Maquis who fight against the Francoist regime in the region, while Ofelia's pregnant mother Carmen grows increasingly ill. Ofelia meets several strange and magical creatures who become central to her story, leading her through the trials of the old labyrinth garden. The film employs make-up, animatronics, and CGI effects to bring life to its creatures."
Talk to Her (Spanish: Hable con ella) is a 2002 Spanish comedy-drama written and directed by Pedro Almodóvar, and starring Javier Cámara, Darío Grandinetti, Leonor Watling, Geraldine Chaplin, and Rosario Flores. The film follows two men who form an unlikely friendship as they care for two women who are both in comas. The film's themes include the difficulty of communication between the sexes, loneliness and intimacy, and the persistence of love beyond loss
A retired legal counselor writes a novel hoping to find closure for one of his past unresolved homicide cases and for his unreciprocated love with his superior – both of which still haunt him decades later.
The Sea Inside (Spanish: Mar adentro) is a 2004 Spanish drama film written, produced, directed, and scored by Alejandro Amenábar, which won the Academy Award for Best Foreign Language Film. It is based on the real-life story of Ramón Sampedro (played by Javier Bardem), who was left quadriplegic after a diving accident, and his 28-year campaign in support of euthanasia and the right to end his life.
The film recounts the 1952 expedition, initially by motorcycle, across South America by Guevara and his friend Alberto Granado. As well as being a road movie, the film is a coming-of-age film; as the adventure, initially centered on youthful hedonism, unfolds, Guevara discovers himself transformed by his observations on the life of the impoverished indigenous peasantry. Through the characters they encounter on their continental trek, Guevara and Granado witness firsthand the injustices that the destitute face and are exposed to people and social classes they would have never encountered otherwise. To their surprise, the road presents to them both a genuine and captivating picture of Latin American identity. As a result, the trip also plants the initial seed of cognitive dissonance and radicalization within Guevara, who ostensibly would later view armed revolution as a way to challenge the continent's endemic economic inequalities and political repression.
Bad Education (Spanish: La mala educación) is a 2004 Spanish drama film written and directed by Pedro Almodóvar. Starring Gael García Bernal, Fele Martínez, Daniel Giménez Cacho and Lluís Homar, the film focuses on two reunited childhood friends and lovers caught up in a stylised murder mystery. Along with metafiction, sexual abuse by Catholic priests, transsexuality and drug use are also important themes and devices in the plot, which led the MPAA to give the film an NC-17 rating.
Inspired by darkness and by a photo of a couple, that Almodóvar took of El Golfo beach in Lanzarote in the late 1990s, the film serves as an homage to filmmaking, cinema and its various film genres. Stylistically, it is a complex noir-ish melodrama, that also blends comic elements with a film within a film—a broad comedy, that hearkens back to Almodóvar's 1988 release, Women on the Verge of a Nervous Breakdown. Thematically, Broken Embraces addresses themes like voyeurism, repression, prostitution, death, vengeance, fixation, illness, and drugs.
9. Volver (I) (2006)
Raimunda (Penélope Cruz) and Sole (Lola Dueñas) are sisters in a working-class neighborhood south of Madrid whose parents died a few years prior in a tragic fire. One day, their dead mother Irene (Carmen Maura) returns as a ghost to resolve issues with Raimunda, who is busy dealing with her husband's death and calming her daughter. Mysteries unfold in this story filled with death, incest, adultery, murder, fear, and humor. The ensemble cast of six female actors jointly won the Best Actress award at Cannes, and Cruz became the first Spaniard to be nominated for a Best Actress Oscar.
All About My Mother (Spanish: Todo sobre mi madre) is a 1999 Spanish drama film written and directed by Pedro Almodóvar, and starring Cecilia Roth, Marisa Paredes, Antonia San Juan, Penélope Cruz and Candela Peña. The plot originates in Almodóvar's earlier film The Flower of My Secret (1995) which shows student doctors being trained in how to persuade grieving relatives to allow organs to be used for transplant, focusing on the mother of a teenager killed in a road accident. The film[deals with complex issues such as AIDS, homosexuality, transsexualism, faith, and existentialism.
Ever since his wife was burned in a car crash, Dr. Robert Ledgard, an eminent plastic surgeon, has been interested in creating a new skin with which he could have saved her. After twelve years, he manages to cultivate a skin that is a real shield against every assault. In addition to years of study and experimentation, Robert needed a further three things: no scruples, an accomplice and a human guinea pig. Scruples were never a problem. Marilia, the woman who looked after him from the day he was born, is his most faithful accomplice. And as for the human guinea pig
"In this Spanish-French-Italian co-production, a man deserts women after sleeping with them just once, a lifestyle that becomes his ultimate downfall. Finally he decides to stay with one woman, but reality and fantasy become blurred at the climax of the film. Rating: R (for some strong sexuality, language and some violence)."
"In this suspenseful Spanish thriller, a film student's curiosity over an accidentally discovered "snuff film" places her in mortal danger. Madrid film student Angela's ordeal begins when she decides to write her thesis about violence in film. Her student adviser volunteers to search the university's film vault for her and it is he who accidentally finds a secret room and randomly picks up an unmarked cassette.
He decides to preview it in the screening room and what he sees is so horrifying that he drops dead from heart failure. Angela finds him there and without thinking grabs the film he was watching. Back home she discovers it is a filmed account of the torture and death of a coed who has been missing for three years. Rather than be sensible and call the police, Angela begins her own investigation. Her first stop is the strange Chema, a student aficionado of hard-core porn and violent films. He sees the film and is able to identify the type of camera used. Sexy student Bosco has one and he was acquainted with the dead girl. Though he is a prime suspect, Angela is subtly drawn to him. This doesn't sit well with the jealous Chema. Bosco is not her only suspect. Castro, her new faculty advisor and Bosco's girl friend Yolanda may also have been involved."
"Nene & Angel and their accomplice Cuervo participate in a botched bank robbery in 1965 Buenos Aires, then hide out from the police in Uruguay while the gang breaks down"
"Pedro Almodovar's most mature and restrained film is a superbly structured melodrama about five people whose lives in modern Madrid are inextricably linked by a bullet fired in a police scuffle."
"The film tells a coming-of-age story about two teenage boys who take a road trip with a woman in her late twenties. It stars Mexican actors Diego Luna and Gael García Bernal and Spanish actress Maribel Verdú, in the leading roles. The film is part of the road movie genre, set in 1999 against the backdrop of the political and economic realities of present-day Mexico, specifically at the end of the uninterrupted 71-year line of Mexican presidents from the Institutional Revolutionary Party and the rise of the opposition led by Vicente Fox. The film is recognized for its explicit depiction of sex and drug use, which caused complications in the film's rating certificate in various countries."
"Biutiful is a love story between a father and his children. This is the journey of Uxbal, a conflicted man who struggles to reconcile fatherhood, love, spirituality, crime, guilt and mortality amidst the dangerous underworld of modern Barcelona. His livelihood is earned out of bounds, his sacrifices for his children know no bounds. Like life itself, this is a circular tale that ends where it begins. As fate encircles him and thresholds are crossed, a dim, redemptive road brightens, illuminating the inheritances bestowed from father to child, and the paternal guiding hand that navigates life's corridors, whether bright, bad – or biutiful."
"The mournful fable of the Santa Lucia School during the last days of the Spanish Civil War. An imposing stone building set on a desolate plateau, the school shelters the orphans of the Republican militia and politicians, and other abandoned children. Upon his arrival at Santa Lucia, 10-year-old Carlos is confronted with the hostility of Jaime, the oldest of the children. Besides aged professor Casares, the adult personnel of the school includes Carmen, the steely headmistress; Alma, another teacher; Conchita, the cook; and the young caretaker Jacinto. Aggressive and greedy, Jacinto is filled with hatred for the school that houses him and the teachers that raised him. Gradually, Carlos uncovers the dark ties that bind the inhabitants of the school, including the secret that haunts them–Santi, a student who was brutally murdered, and whose pale ghost now wanders the grounds. Who killed Santi on the night when a bomb fell in the center of the courtyard, miraculously without exploding?"
"Ana is an equestrian sharpshooter for a one ring circus in Madrid for a week. Marcos is a reporter doing a Sunday supplement piece. He interviews her and she invites him to dinner with the troupe. They dance, then spend the night together; he considers following her around Europe and promises he'd follow her to Hell. While he's in Barcelona to cover a concert, three young men assault her. Bruised, humiliated, and bleeding, she picks up her rifle to hunt them down. Marcos follows her trail that, indeed, takes him to Ana's hell."

"Even the Rain (Spanish: También la lluvia) is a 2010 Spanish drama film directed by Icíar Bollaín about Mexican director Sebastián (Gael García Bernal) and executive producer Costa (Luis Tosar) who travel to Bolivia to shoot a film depicting Christopher Columbus' conquest. Sebastián and Costa unexpectedly land themselves in a moral crisis when they and their crew arrive at Cochabamba, Bolivia, during the intensifying Cochabamba Water War in 2000, which their key native actor Daniel (Juan Carlos Aduviri) persistently leads."